digital marketing
Digital Marketing is not much different from Traditional Marketing. Objective remains the same - Build the Brand, Reach Customers, Sell - but "Digital" market works much differently than "Offline" market and that's where you require Expert Digital Marketers to assist you.

What We Do is, we help your plans for Online Marketing and Digital Promotions, by creating excellent Digital Marketing Strategies based on Knowledge, Foresight, Intuitiveness, Research, Digital Trends and an most importantly open mind with future Digital Visions.
In Digital Marketing we do combination of following processes :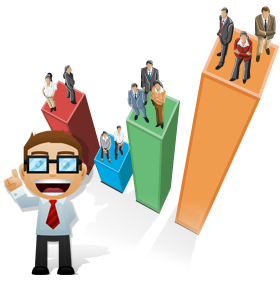 All our

plans are customised and come with flexibility and practical solution based on customer's requirement.