Email Marketing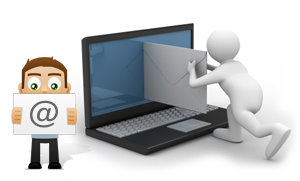 We provide Complete
Email Marketing
and Campaign Management solutions from
india
. However, you want to do it by yourself, we also provide right tools for web based Email Marketing.
Email Marketing
is all about building Relationships and Engagement of the audience. Effective
email marketing services
are value for money – It is best alternative out of all choices available for online marketing strategy. It is cost effective, it can be highly targeted and customized, and its performance is measurable.
Strategix's
Email Marketing Solution
www.powermailer.in
is Complete Email Marketing and Campaign Management Solution,
Completely Managed
or
Do it Yourself.
Concept
We'll create Concepts for you to get you engaged with your consumers through Email Marketing Campaigns.
Design
Sending Email Campaigns
We'll send Email Campaigns on your behalf. We do it all from our end. You don't require additional servers or any extra internet bandwidth.
Spam Management
We'll use our expertise to make sure your mails aren't marked as Spam and don't unwittingly break any Anti-Spam laws.
Bounced Mails
We will manage the emails which "bounce back" to avoid your future mails sent again.
Opt-Outs
On your behalf we will take NO as an answer, so if anyone is opting-out, he can do so without worry of getting more mails in the future.
Tracking
We can Track and Measure performance of your email campaigns which can give us the idea for next campaigns.
Manage Lists and Subscribers
Customizable sign-up forms
Simple list importing and exporting
Subscribe/unsubscribe management
Opt-in confirmation option
Get new subscribers from your web page
Create and Send Emails
Upload your own template Or, choose a pre-designed template
More than 170 Templates to choose Edit as needed
Manage images
Make it personal
Share with friends via social networks
Automate emails
Track, report and analyse
Real-time reporting
Invalid email address tracking
Export lists
Google Analytics