Facebook Marketing
You need to be where your Customers are. Facebook has almost 800 million users. Your existing Customers, Prospective customers are already present on Facebook. Facebook Fan Pages is an excellent platform to engage with your Present and Prospective Customers, and to build a Brand and create lot of buzz at little cost.
Our Facebook Marketing Process:
Facebook Fan Page Creation and Design
Defining Objectives for Facebook Marketing
Facebook Marketing Strategy
Content Strategy and Creation of Content, Images, Videos
Brand and User Engagement Plan
Facebook Fan Acquisition Strategies
Posting New Post and Responding to Posts
Facebook Advertisements
Facebook Apps Creation and Integration
Analysis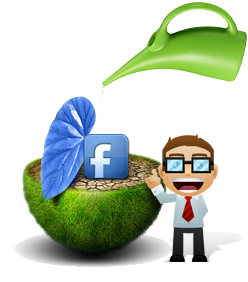 All our

plans are customised and come with flexibility and practical solution based on customer's requirement.
We have been providing Facebook Marketing to DIfferent Verticals at Various Locations like Ahmedabad, Mumbai, Pune, Bangalore...